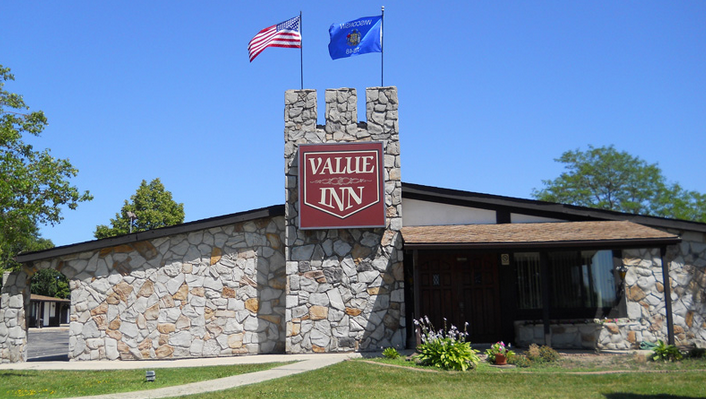 Two Convenient Locations!
When visiting Southeastern Wisconsin, both locations are conveniently located adjacent to I-94. Value Inns are your economy motel alternative for a clean, comfortable stay at an affordable price.
What do we include? The typical hotel room includes the following:
Free Wireless
Microwave/ Refrigerator
Over 60 Channels including HBO
Tempur-pedic beds available upon request.
Value Inn Milwaukee Airport South and Value Inn Kenosha offer several types of rooms. All of the rooms are very comfortable and affordable. We offer kings, doubles, and kitchenette rooms. Value Inn is a convenient location for your vacation or even if you are just passing through. Both the Milwaukee Airport South and Kenosha locations are conveniently located right off of I-94 and only minutes away from several great attractions.
Value Inn Milwaukee South
9420 South 20th Street Oak Creek, WI 53154
Value Inn Kenosha
7221 122nd Ave. Kenosha, WI 53142